Sosabe Cellars
A long lineage  in the Napa Valley
The founders of Sosabe Cellars have a long lineage in the Napa Valley that dates back to the 1930's, when their grandfather Niculau and brother Joseph DePina, immigrated to the United States from the Cape Verde islands, a former Portuguese territory, located just off the West coast of Africa.
The Journey to Napa
Upon Joseph' s return to Cape Verde he recommended to his nephew Juvenal (the founders' father) that he should relocate to Napa Valley. There was opportunity for work and there were many other Cape Verdeans already in the area, making for an easier assimilation to life there. In 1968, following his uncle's advice, Juvenal came to the United States and settled in the small town of Saint Helena. He found work with a renowned winery in the heart of the valley and continued to work there until his retirement in 1992. Juvenal's family which included wife Maria and their 6 children, came to join him in 1974. The couple's last daughter would later be born in the United States.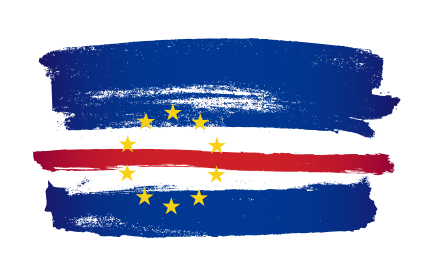 The Cape Verde Islands
16.5388° N, 23.0418° W
The Cape Verde islands are a place of great contrasts, with each of the 10 islands offering a different experience. Born of volcanic fury, these islands are as beautiful as they are mysterious. Cape Verde or Cabo Verde, officially the Republic of Cabo Verde, is an island country in the central Atlantic Ocean. The archipelago was the first European settlement in the tropics.
Today it is one of the most developed democratic countries in Africa with combined land area of about 4,033 square kilometers. Winemaker Nuias, born on the island of Fogo strives to bring the essence of the Cape Verdean culture to his winemaking. "Sosabe" which means fun in the Cape Verdean Language, is the essence of our wines crafted from small vineyards. We create wines with complexity, structure and balance that are enjoyable for everyone, anytime and anywhere.
The legacy begins…
Juvenal's eldest son Nuias, and founder of Sosabe Cellars, started working in the vineyards part time his first year after arriving while also attending school full time. After graduating high school Nuias found employment with an up and coming winery. While there Nuias had the opportunity to learn all aspects of wine making while working side by side with the owners and eventually rose to rank of Cellar Master. During this time, he also attended Napa Valley College to study business. However, as time went on, he realized his passion was actually in winemaking. Meanwhile, Nuias' youngest brother Sabino joined the military soon after high school, serving for 10 years between full time and reserve and later joined Nuias in the wine industry.
Purchasing their first vineyard in 2001, they later released their first wine vintage in 2003. Today Sosabe Cellars continues to remain a small family owned business. While Sosabe Cellars continues to grow and diversify, the focus still remains in producing affordable quality wines enjoyable for all occasions.